I've been wanting to take outfit pictures but, with all the running to doctor's appointments and being distracted, I've failed.
I've put together a few good outfits but did not document them. These pictures are taken with my husband's phone for my first consultation with oncologists. I really loved this outfit, I felt great in it and I loved the way it looked together.
Thrifted, hand knit sweater vest, love.
I purchased this silk scarf about 8 years ago from J.Crew and still love it!
The basics of the outfit were vibrant red J.Crew Minnie pants and cream Blythe blouse. To top it off, I wore my camel J.Crew plaza coat and brown Frye boots. I planned to take pictures when we got home but we were too exhausted from a long day of intense meetings with many doctors.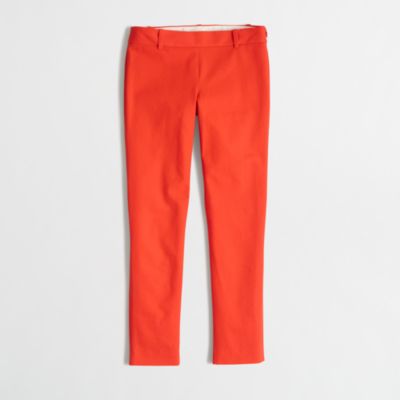 Cancer update: I have been classified as stage IV breast cancer with metastasis to the sternum. Early next week I will have a bone biopsy and with the results, my oncologists will map a course of action, with the first step being a mastectomy and lymph node removal. Please keep praying.